dMAC Group in Asia
comprises a number of privately held Indonesian companies. We are a long-term member of the
Indonesia Australia Business Council (IABC)
.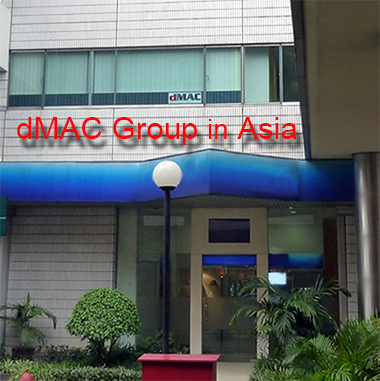 PT Daya MACro Dinamika
is an Insurance Intermediary Consultant. We specialise in
Designed Insurance
for
Health,
Term Life,
Professional Indemnity,
Personal Accident,
Directors & Officers Liability,
Workers Compensation,
Property,
Motor Vehicle, Travel,
and other
General Insurance
products.
Personnel
Shinta DS MacDonald,
MBA
,
(Universite Grenoble Alpes, France);
MM
, Master of Management
(University of Indonesia);
SE As
, Bachelor of Economics
(Trisakti Uni)
; is our
President Director and owner
. For the past 23 years
Shinta
has led our Marketing team and effected the
Design and Development of new products
with Indonesian and Joint Venture Insurance companies.
Shinta
also coordinates our socialisation program for our
dMAC clients
and their employees.
Shinta
is a former board member of the
Indonesia Australia Business Council (IABC)
.
Silvi Salavia

(Pepi)
SSi

(UI)
, is our Director.
Pepi
very effectively runs our office, assisted by the enthusiastic dMAC Team.
Duncan MacDonald
,
ANZIIF

[Australian & New Zealand Institute of Insurance & Finance]

; MBA

(Bond Uni)
, is our
Founder
. He has worked in Indonesia for 30 years - the last 27 years with
dMAC Group in Asia
developing Health and other General Insurance products.
Duncan
spent 9 years with Australian/International law firm
Freehill Hollingdale & Page
, the last three years as
Director of Finance, South East Asia.
Previously he worked in London for five years as Director of two UK engineering firms:
Doormaster Ltd
and
Titan Lift Co Ltd
marketing their products in
Britain and the Middle East.
Way back,
Duncan
was the
Accountant
for
Byrne & Davidson [Mfg] Pty Ltd

(B & D Roll-A-Door)
in Sydney, for 7 years.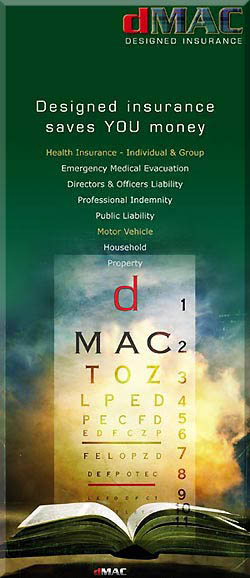 Duncan
is also our Webmaster and Editor of our free e-magazine,
dMAC Digest
, containing
Health & History
related articles.
Duncan
has also published his
Illustrated Historical e-novels
set in
Britain and Ireland in the 1st~7th century
,
as well as the
Jakarta Journals
,
tracing Indonesia's history over the past 2,000 years, up to granting of Independence in December 1949.
Duncan's
latest illustrated historical e-book
Norsemen to Vikings
is now available.
Any one of these 18 e-books can be downloaded at Smashwords
click here >>
Projects
Insurance
We were retained by certain
Lloyd's Underwriters
in 1993 to develop suitable Health Insurance products for the South Asian market. Ever since, we have been actively involved in designing and marketing insurance products.
dMAC Asia Insurance Review
An in depth analysis of the best insurance products available in
Indonesia
. Categories include Health; individual and Group, including Emergency Medical Evacuation, Contractors All Risks, Critical Illness, Travel Insurance, Personal Accident, Surety Bonds, Term Life, Property & Household, and Motor Vehicle.

Details of these products are available on
www.dmacAsia.com
dMAC Asia Specialist Insurance Unit
We advise on
Professional Indemnity, Directors and Officers Liability Insurance
,
Workers Compensation, Term Life, Accident and Income Protection.
These products offer protection from increasing litigation against professionals and company executives, which puts their personal assets at risk, as well as their professional integrity.
Other Projects
dMAC Health & History Digest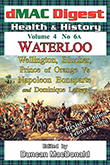 Publisher of the

free

e-magazine containing

health & historical

articles, relevant mainly to Asia. Items from immediate past editions include;

Swine Flu;

Tennis & Golf Elbow;

Spanish Flu 1918;

Malnutrition;

Kidney Stones

;

Asthma;

Medical Milestones of the 20th Century;

Dengue Fever;

Reduce Your Cholesterol;

Prostate Cancer;

Leprosy or Hansen's Disease;

Mosquitos & Malaria;

Hangovers- Causes & Cures;

The Diponegoro War;

A History of Jakarta;

Waterloo;

Breast is Best;

Meningitis;

MERS:

Djakarta Journal #2;

Diabetes Mellitus Type 1 & 2;

Breast Cancer;

History Behind the Linisfarne Gospels;

Britannia Bulletin #1 & #2;

and latest e-Book 'Norsemen to Vikings, Early Scandinavian History'.



Many of these articles are available as

free e-books

at Smashwords

click here >>




Anaemia


Home